Places to Seek Knowledge
Containing SCA Websites:
---


Kingdom of the MidRealm (Midwestern U.S. including Michigan, Ohio, Indiana, Illinois)
---
---
---
---
The biggest SCA event, with over 10,000 gentles camping in Western Pennsylvania. Pre-reg for local Detroit groups is "Barony of Roaring Wastes"
---
Other Sites of SCA Groups or Gentles :
Canton of Fasach Mor - (Royal Oak, Warren, Sterling Heights, MI area - this is my Canton)
Incipient Shire of Altenberg (Mt. Clemens, St. Clair Shores, and Northeastern Suburbs, MI area)
House Athenaeum - a household which promotes A&S
Pillaged Village(Midrealm merchant with fine wares)
Library of St. Nicholas - The site of Mistress Nicolaa de Bracton, with works by her own hand and postings from others
---
List Servers you may find me monitoring:

Hospitallers

SCA-Newbie

Universitas
---
---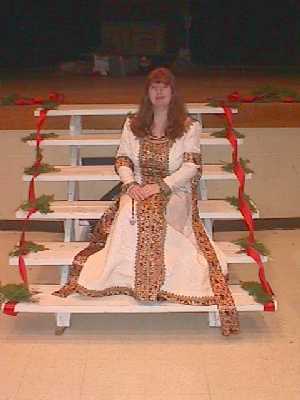 Note: Many pictures on this page do belong to such sites as they represent. Others do not.

Copyright 1997, 1998 & 1999 C. Danielewicz - Reproduce with Signed Permission Only.