Home
Up
Tawas
Port Huron
PA '98 Trip
Arizona
WV ' 97 Trip
GTW
Links
Layout Photos Part 2


Above: This view is looking down the main aisle, with the coal yard on the lower level, right side, the upper level yard on the right, and towns on the upper and lower levels on the left side.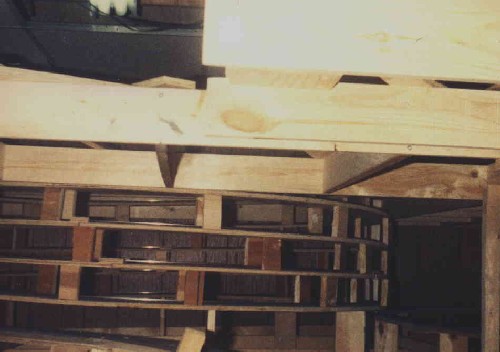 The helix looking from the town in the next photo, 1 x 4 's were used to space the loops.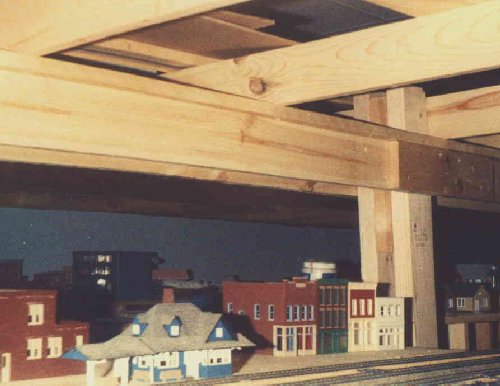 A small coal mining town on the main peninsula's lower level. This town was to have two coal mines, one large tipple with two loading tracks and a smaller tipple served by a single track extended from the passing siding.